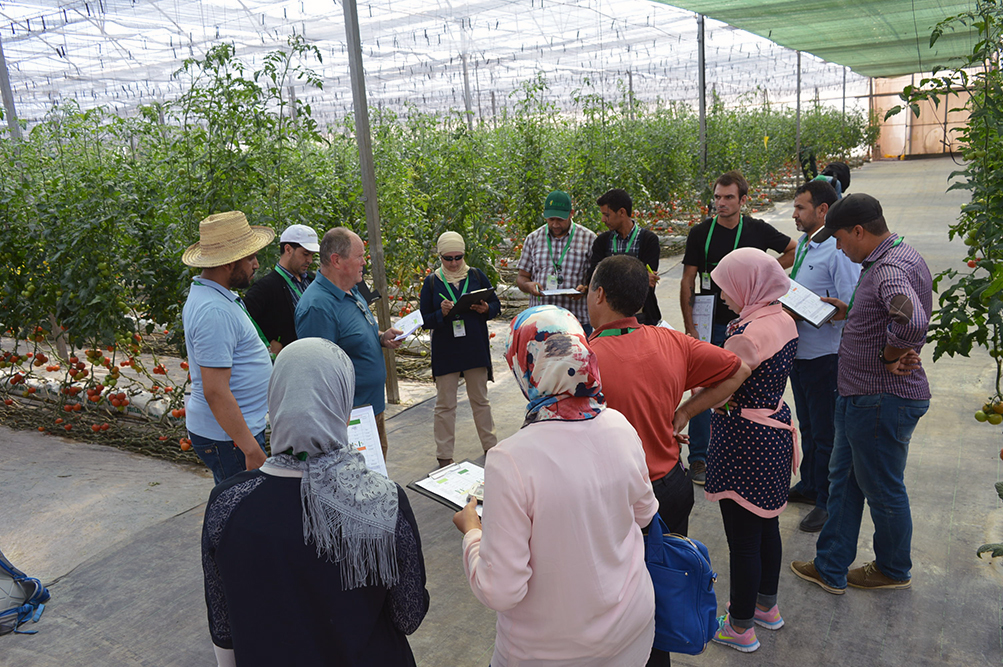 ABOUT US
Green Smile is a training and consulting company in agriculture founded in May 2009. Specialized in advanced production techniques and high value-added speculation. Green Smile is the leading specialist in greenhouse issues.
We work on sectors such as tomatoes, potatoes, Berries… We connect Moroccan growers with the best specialists in the world. Green Smile offers series of trainings for farmers to support them in their development. How to produce tomato out of the ground? How to manage planting and plant recovery? How to master blueberries and raspberry cultivation? Or how to optimize water resources by recycling drain water? These are all themes on which Green Smile train a large number of farmers each year. Green Smile is also an organizer of events such as Agriconferences: Tomato Morocco, Morocco Potato, Blueberries Morocco. In 2015, Green Smile was at the origin of the creation of the first association of potato producers of Morocco (PPM).
Our goal is to support the Moroccan agricultural companies in its struggle to maintain and expand its export market shares.  we offer consulting, training and farm auditing, very specialized conferences, networking, implementation of communication strategy for agricultural enterprises.
Our courses and conferences are the most highly rated on the market.