Julio Arturo Pérez Vasquez, representing Atlantic Fruit GmbH, points out a significant rise in passion fruit demand in European markets. The company's primary goal is to meet the year-round demand for top-quality exotic fruits globally. In a conversation with Julio Pérez, we learned about the company's origin, vision, and the future of the exotic fruit sector.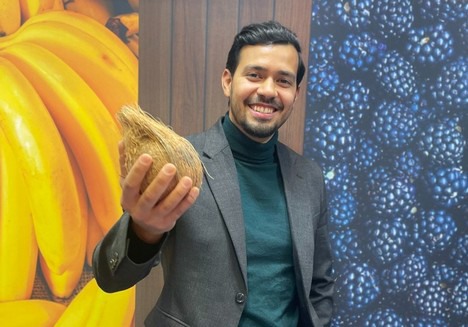 Atlantic Fruit GmbH offers limes, coconuts, sweet potatoes, and passion fruit, sourced from various countries including India, Ghana, Ivory Coast, Costa Rica, Vietnam, and more. Julio Pérez's education at Zamorano University and Kuehne Logistics University, coupled with his hands-on involvement in the production, packaging, and export of various fruits, underlines his industry expertise.
Julio Pérez's experience spans from on-ground production to managing procurement and sales for exotics across North American, European, and British markets, enriching Atlantic Fruit GmbH's insight and capabilities.

Prospering in Exotics
For a steady, year-round supply of top-tier exotic fruits, our fledgling trading company relies on both sea and air freight. According to Perez, "With the surging demand in European markets, passion fruit from Colombia and Vietnam holds immense potential for us. Our current focus is primarily on Europe, serving wholesalers, retailers, and the food service sector in Germany, the Netherlands, and neighbor
ing countries. But our sights are set on expansion, both within and beyond Europe. The evolving fruit industry presents new avenues and markets, and we're eager to seize those opportunities."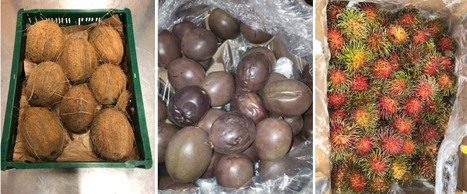 Atlantic Fruit GmbH and ElbeFruit, led by business partner Edgar Günther, maintain a strategic partnership. Pérez states, "We exchange resources and industry insights to enhance our processes. This synergy is particularly evident in logistics, where our joint network optimizes transportation for on-time deliveries. This collaboration also widens our product portfolio, enabling us to better meet customer needs."
Expanding Offerings and Embracing Ethics
In the next five years, our primary aim is to gradually expand our product range, grow our customer base, and extend our market presence," Pérez Vazquez reveals. "By June 2030, we envision achieving notable growth while remaining steadfast in our commitment to fair and sustainable trade practices. It's of utmost importance to us that we are recognized as a dependable partner – one that not only offers innovative solutions but also upholds and implements core values."
The management team of our young company underscores the rising importance of eco-friendly packaging in the industry. "Consumers are prioritizing environmentally conscious products. Equally vital is streamlining logistics and supply chains through better product traceability and waste reduction," they note. Pérez adds, "Our task is to stay agile in responding to these trends, continuously seeking innovation and service enhancement."