The current hotter-than-usual weather in Peru, attributed to the El Niño phenomenon, is having a significant impact on the country's blueberry harvest for the 2023/24 season. This weather pattern has caused temperatures to be 4 to 5 degrees Celsius above the usual average, affecting the pace of blueberry production, especially for certain varieties like Ventura.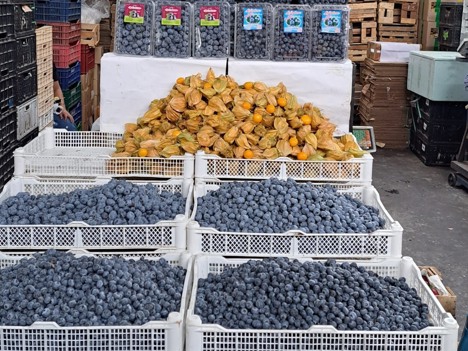 Luis Miguel Vegas, the manager of Proarandanos, the blueberry organization in Peru, has noted that historically important varieties, including one that represents 35% of exports, are among the most affected. Although some newer varieties are showing resilience to the heat, the overall volume projection for this year is significantly lower due to the adverse weather conditions.
Despite the expected drop in volume, Peru is determined to continue supplying the markets with a diverse range of blueberry varieties from various producing regions. Miguel emphasizes that while the volume might be lower, the quality of Peruvian blueberries will remain high.
The impact of the weather on blueberry exports is evident from the export figures. Specifically, for the 33rd week of the year (August 14-20, 2023), blueberry exports from Peru to China have seen a 73% drop compared to the same period last year. Overall, exports to China for the entire 2023-2024 season are down by 37% compared to the previous year. Furthermore, blueberry exports from Peru to all markets up to week 33 have experienced a 76% decrease compared to the previous season, with an overall decline of 36%.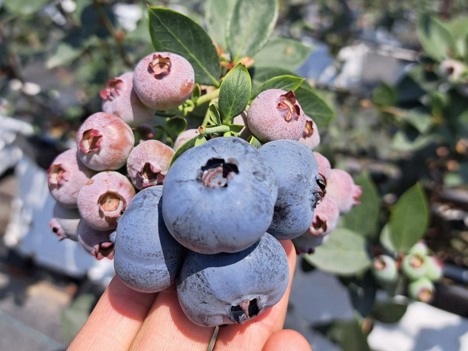 A major Peruvian blueberry grower and exporter has issued a caution to the market, highlighting the shortage of blueberries in the country. This warning is intended to counter any misconceptions that Peru will achieve record harvest numbers, which is not the case due to the prevailing weather conditions. The hope is to at least reach the production levels achieved in 2021.
To gain insights into the situation on the ground, Miguel has been actively visiting blueberry farms across Peru, spanning from Paita in the north to Trujillo in the south. Despite the challenges posed by the unusual weather, he acknowledges the importance of being on-site, observing the evolution of the campaign, and exchanging experiences with industry specialists.