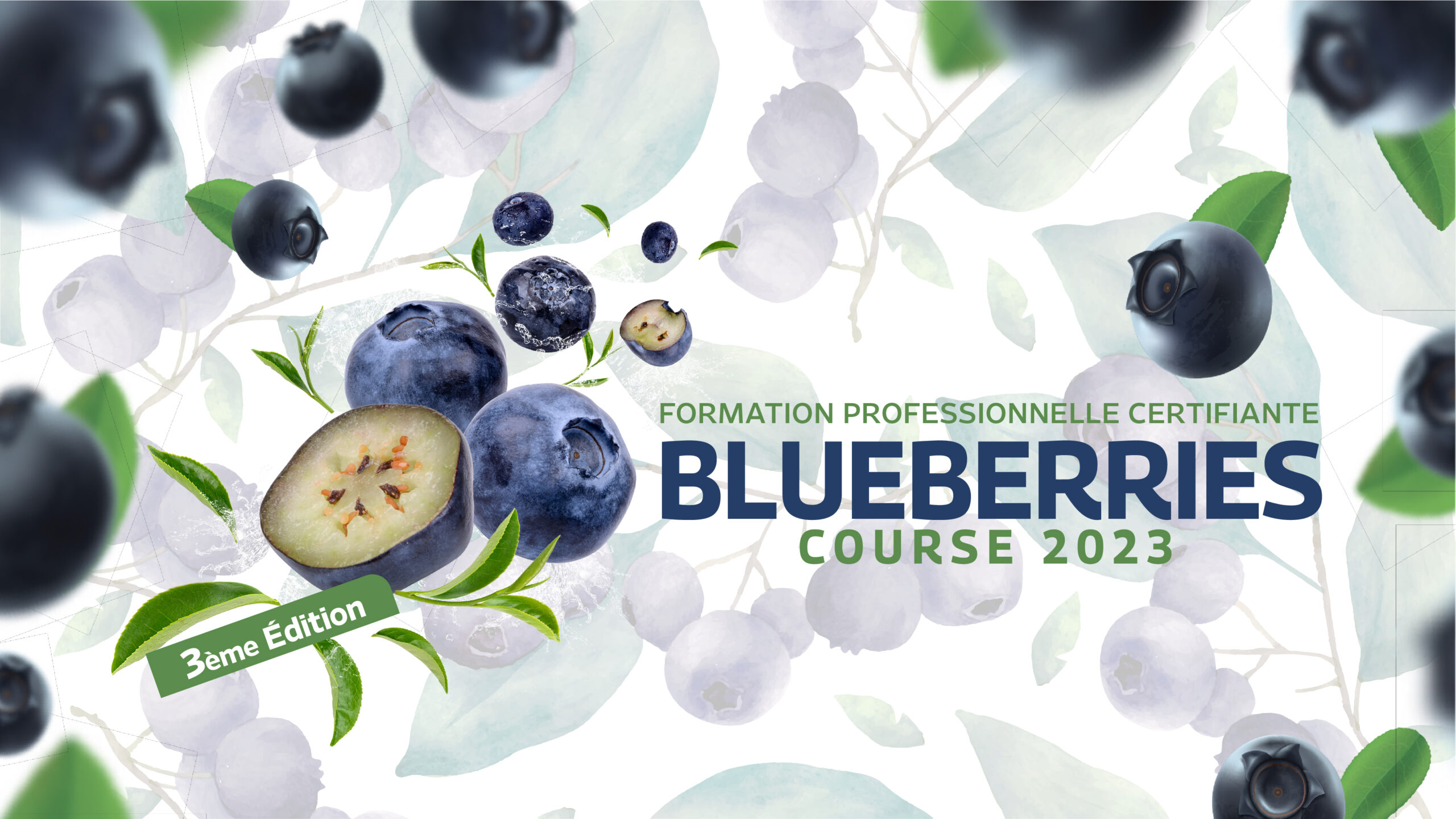 BLUEBERRY PRODUCTION TECHNIQUES TO OBTAIN HIGH QUALITY FRUIT
The cultivation of blueberries is of recent appearance in 2004 in Loukkos and only around 2014 in Souss. It is a product of diversification which meets a certain success and whose extension is particularly fast.
Even if the current market conditions are very favorable to Moroccan growers, the current craze for this crop will mean in the medium term a downward trend in profits.
TECHNICAL PERFORMANCE: A MUST-HAVE ASSET
This is a crop that is very sensitive to soil conditions and irrigation water. Especially in the Souss region where growing in substrate is needed. Given the substantial investments required for this crop, technical mastery at all levels is required to ensure sustainable margins in the medium term.
HIGH LEVEL TRAINING
Green Smile presents an Internationally renowned expert :
Sebastian Ochoa.
This third edition of the training organized by Green Smile has been designed for blueberry growers as well as those seeking to diversify into this promising crop while ensuring a good control from the start.
Date : NOVEMBER 10 & 11, 2023
• Target : Blueberries growers, growers that want to convert to blueberry crop, technical consultants, Production
managers, farm managers, Technical sales managers.
• Accreditation : A certificate will be delivered at the end of the training.
• Training objective : Achieving a level of performance in both soil and soilless Blueberry cultivation.
• Keywords : Physiology, Phenology, Nutrition, production systems, in soil and in substrate irrigation strategies, post harvest, main pests and diseases
• Duration : 2 days in class
• Place : Hyatt Regency Taghazout Bay – Agadir
The price of this online training is 675 Eu