In an unprecedented move, the British Berry Growers association, representing 95% of UK berry producers, has criticized supermarket chains for not adequately supporting the domestic production chain. They've pointed out the disparities between market shares and the volume of British berries purchased. Nick Marston, the association's president, spoke to the Financial Times, emphasizing that the viability of berry cultivation depends on fair compensation from retailers.
Although strawberry prices per kilo increased by an average of 11% last year, supermarkets maintained the same payment rates to growers in both 2022 and 2023. According to Kantar data, supermarket prices for berries rose by 11% for consumers during the 2022 UK season, but this increase wasn't passed on to producers.
Marston has urged both the government and retailers to support the UK berry supply chain to prevent a decline in local produce availability. He warned that farmers' profitability is at stake, and if they can't make a profit, they might cease production. Production costs for growers have risen by 30% over the last three years, but yields have not increased.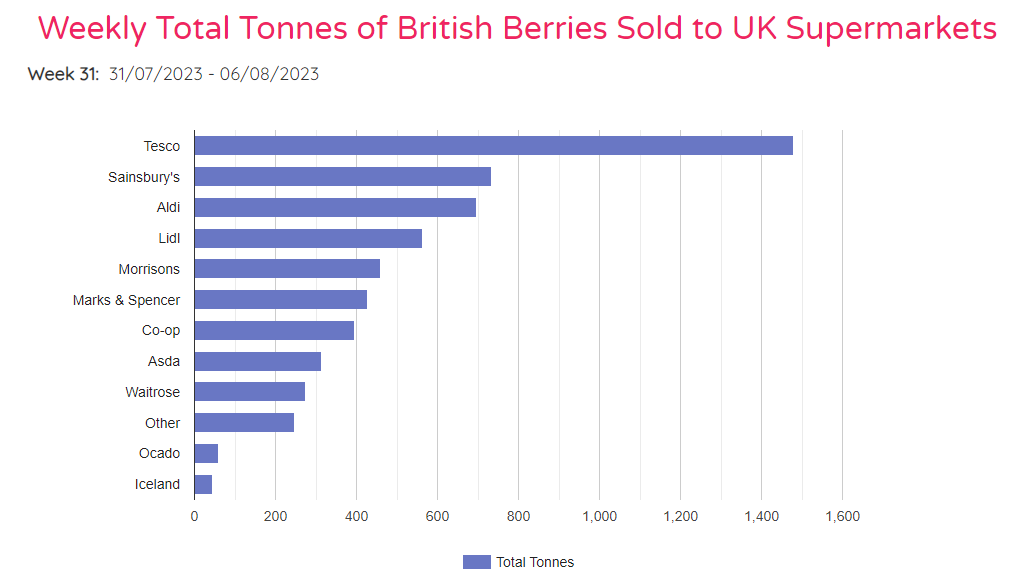 The reduction in the number of strawberry plants on farms due to increased costs could lead to an 8% drop in UK strawberry production in 2024, resulting in around 9 million fewer packs.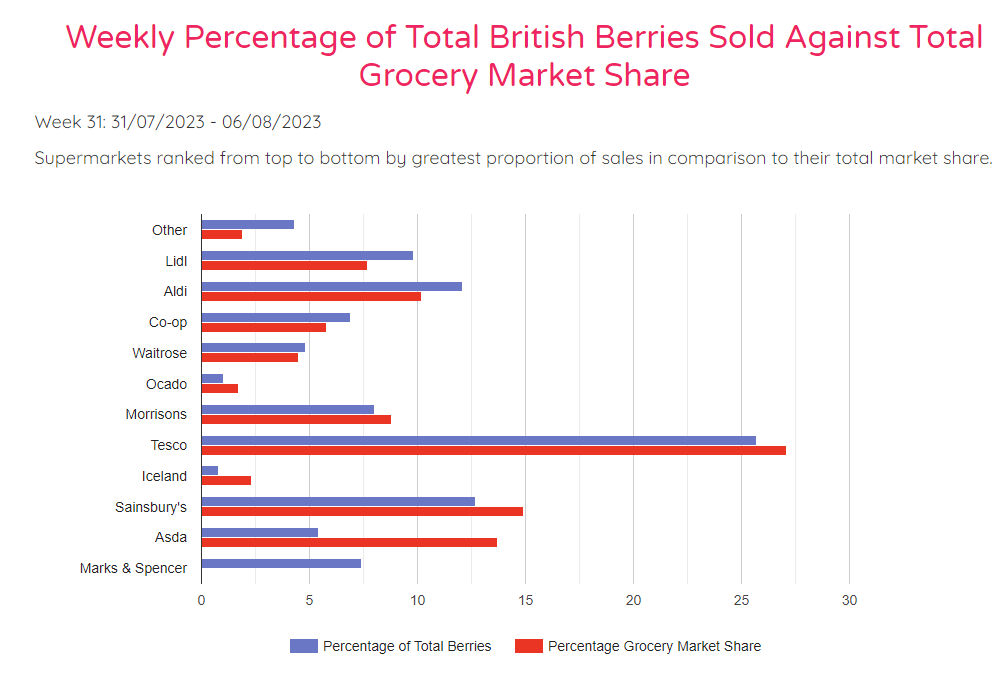 To counteract this trend, many producers are focusing on export markets where revenues are higher. The export of strawberries and berries is expected to quadruple in 2023 compared to the previous year.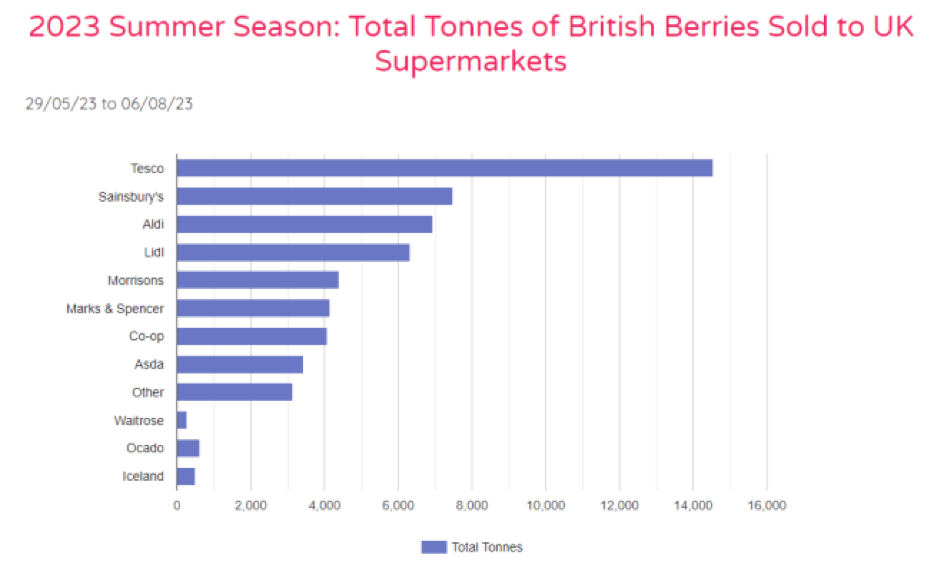 Supermarkets are responding to these concerns. Andrew Opie from the British Retail Consortium acknowledged that local products are paid more than imports, but supermarkets are facing cost pressures. Dominic Morrey from Tesco emphasized the importance of fair compensation for growers, aiming for mutually sustainable supplier relationships.
To enhance transparency, the British Berry Growers association is releasing weekly sales data to show which supermarkets are most supportive of British berries. This data includes the total tonnes of UK berries sold and the percentage relative to each supermarket's food market share.
In a related development, Morrisons supermarket has initiated an agreement with potato and onion producers, investing £2 million to ensure farmers' production costs are covered. This move could signal a new approach to collaboration between manufacturing and distribution in the UK, potentially setting a precedent for other retailers.