WP Produce, a Miami-based family-owned grower, packer, and shipper of Desbry® brand tropical fruits and roots, is ensuring a consistent supply of the traditional Tropical Avocado, even during a season of lower volume. The Desbry Tropical Avocado, known for its larger size and natural resistance to oxidation, meets the demand of retailers seeking non-GMO products without artificial additives. It also boasts improved soil fertility for an organic avocado option.
Christopher Gonzalez, VP of sales, noted that while some customers are familiar with Tropical Avocados, others view them as an exotic choice. He clarified that the misconception that they are genetically modified arises due to their notably larger size, whereas the Tropical Avocado is the original avocado variety dating back centuries. He emphasized that the Desbry Tropical Avocado is naturally grown, ripened, and free from coatings.

The Desbry Tropical Avocado's larger size contributes to its slower oxidation rate. WP Produce maintains a steady supply by collaborating with farmer family partners who have cultivated the same produce for generations. This ensures optimal growing conditions and peak ripeness. Despite a decline in volume during Florida's agricultural season due to factors like laurel wilt disease and over-development, sourced growers maintain high quality and adhere to rigorous food safety practices, including traceability to the origin grove.
Desiree Pardo Morales, VP of WP Produce and founder of the direct-to-consumer company Tropical Fruit Box, highlighted the Desbry Tropical Avocado's extended shelf life, catering to consumer demand for pre-cut and ready-to-eat healthy fruit options. The larger size, distinctive texture, firmness, and versatile use in various recipes make these avocados appealing to retail and online customers.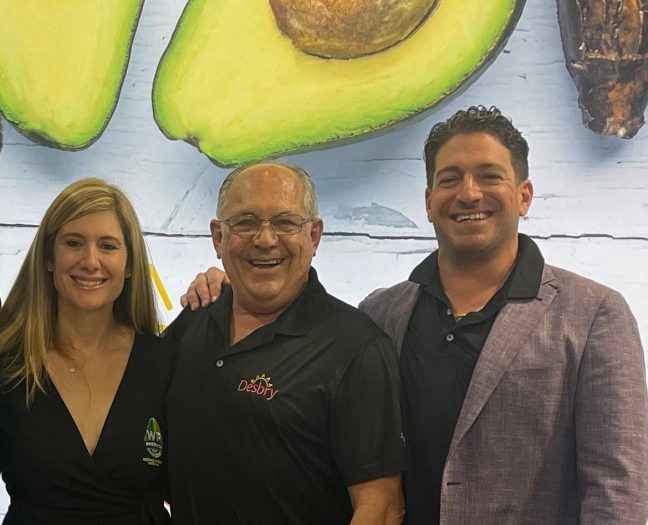 WP Produce offers year-round availability by importing this avocado from the Dominican Republic, complementing Florida's off-season. This strategy benefits retail and foodservice clients with consistent pricing, accurate forecasts, and a commitment to year-round inventory. In addition to tropical and exotic produce, WP Produce's portfolio encompasses various items.
The company's founder, Willy Pardo, initiated the venture in 1984 by providing exotic and
tropical produce
to neighbors lacking access to such products in local grocery stores. Today, WP Produce offers a wide range of tropical and exotic items, maintaining its family-owned and operated status. Willy Pardo's daughter, Morales, and nephew, Gonzalez, are dedicated to expanding the Desbry brand.