Singapore, a vibrant island city-state in Southeast Asia, faces a unique challenge in sustaining its food supply with over 90% of its food being imported due to limited agricultural land. To tackle this, Singapore embraces urban and vertical farming, using advanced technology for controlled environment agriculture. This post highlights three local companies addressing this challenge.
Grobrix
Grobrix innovates urban farming with a soil-less indoor system that combines green wall aesthetics and controlled environment agriculture. Founder Mathew Howe's motto is concise: "bringing farming to you."
The shelf-like structure supplies light and water for a mini garden of greens, herbs, and fruits.
Howe stresses the advantage of consuming locally-grown produce with higher nutrient content. Grobrix emphasizes circularity, using water efficiently and advanced tech for a closed-loop ecosystem. Nutrient-rich water circulates, reducing waste.
Starting in residential pilot projects, Grobrix expands to businesses like restaurants, offices, and supermarkets, even public spaces.
Grograce
GroGrace, part of Urban Farming Partners, started in 2019 to offer a healthy, pesticide-free diet for founder Grace Lim's three children.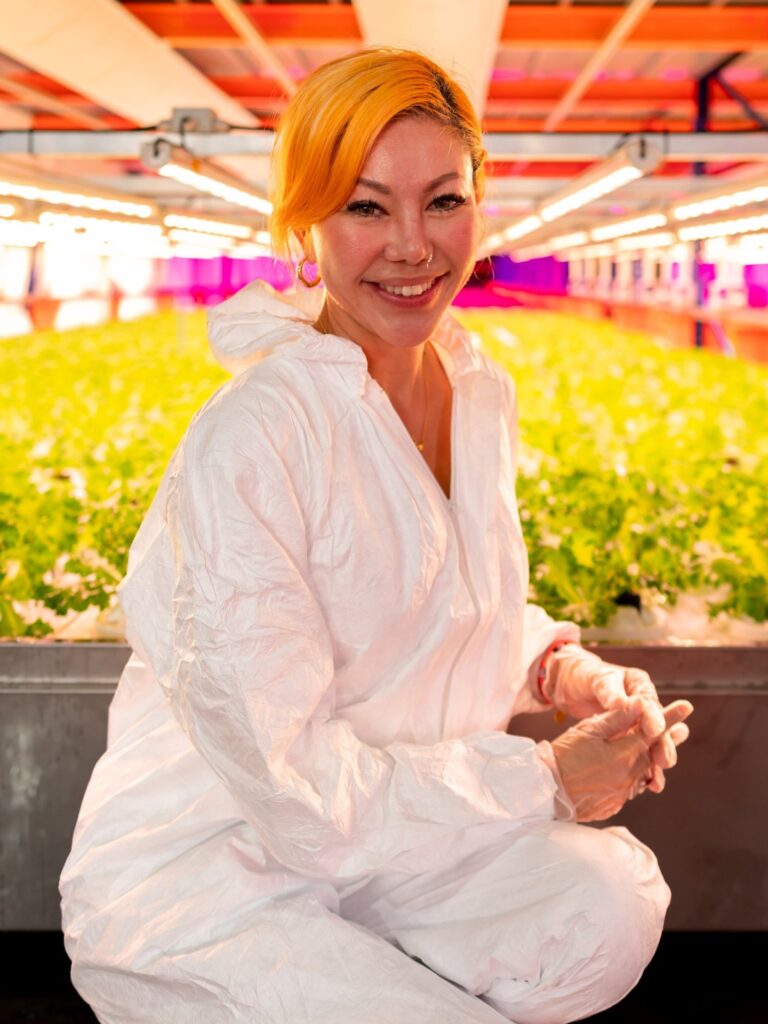 Recognizing the need for quality vegetables, Grace began an urban farm at home. This ignited her passion for sustainable food, pushing her to find farming solutions for environmental pressures, biodiversity, food security, and better nutrition. A meeting with a Netherlands Embassy agriculture advisor four years ago led to the birth of GroGrace.
Operating in a 483 sqm warehouse, GroGrace cultivates 720 sqm (four layers of 180 sqm) using Dutch horticulture and Dry Hydroponics. They grow lettuce and herbs, maximizing growth conditions, seed selection, and eco-friendly practices for quality, nutrient-rich crops. Notably, they employ a living water ecosystem for plants, including beneficial organisms and bacteria.
According to Grace, the future of agriculture in Singapore and beyond is in indoor farming. With climate change, water scarcity, and urbanization impacting traditional farming, Grace sees indoor farming as a sustainable solution for year-round production, independent of weather, and a reliable food source.
ComCrop
ComCrop, Singapore's innovative rooftop greenhouse farm, is transforming local agriculture. Led by CEO Peter Barber, the company emphasizes cost-effective vegetable production and reduced imports.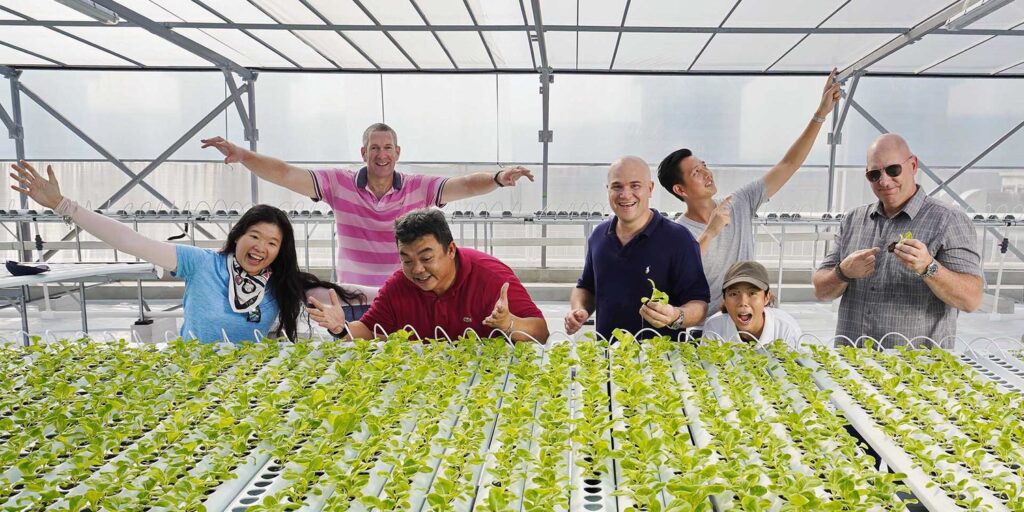 As Singapore's inaugural commercial rooftop farm, ComCrop operates five controlled environment agriculture (CEA) greenhouses spanning 2,800 square meters. The farm efficiently cycles 8,000 plants in 25 days, harvesting vegetables with roots intact to preserve freshness. Each month, they cultivate around 135,000 plants (equivalent to 65,000 vegetable packets) in Woodlands' expansive greenhouses, meeting FairPrice supermarkets and RedMart's demands. With enhancements, the farm could yield over 200 tonnes annually.
ComCrop's achievements gained government recognition. Minister for Sustainability and the Environment, Grace Fu, inaugurated their 2,800-square-meter hybrid greenhouse complex. Participation in the Singapore Green Plan 2030 highlights ComCrop's role in local food production.
In conclusion, Singapore's commitment to sustainable food production and urban farming reshapes its food landscape. The Singapore Food Agency aims for local production to cover 30% of nutritional needs sustainably by 2030, harnessing technology to achieve more with less.
Through companies like Grobrix, GroGrace, and ComCrop, local, fresh produce becomes more accessible to Singaporeans, promoting healthier lives and reducing reliance on imports. These companies lead in using urban spaces effectively, innovative technologies, and sustainability, creating a more self-sufficient and eco-conscious food system.