The Mach Foundation's technicians in Trentino have observed significant damage to cherry and small fruit fields caused by the Drosophila suzukii fly. Warmer winter temperatures have led to higher survival rates for this pest, resulting in a larger population during the early spring. Parasitoid releases to combat the fly have been ongoing for two years at various sites, despite delayed authorization.
Between January and April, the Edmund Mach Foundation's monitoring network reported Drosophila suzukii catches up to ten times greater than the average of the past ten years. This explains the recent severe attacks on cherry crops in late May.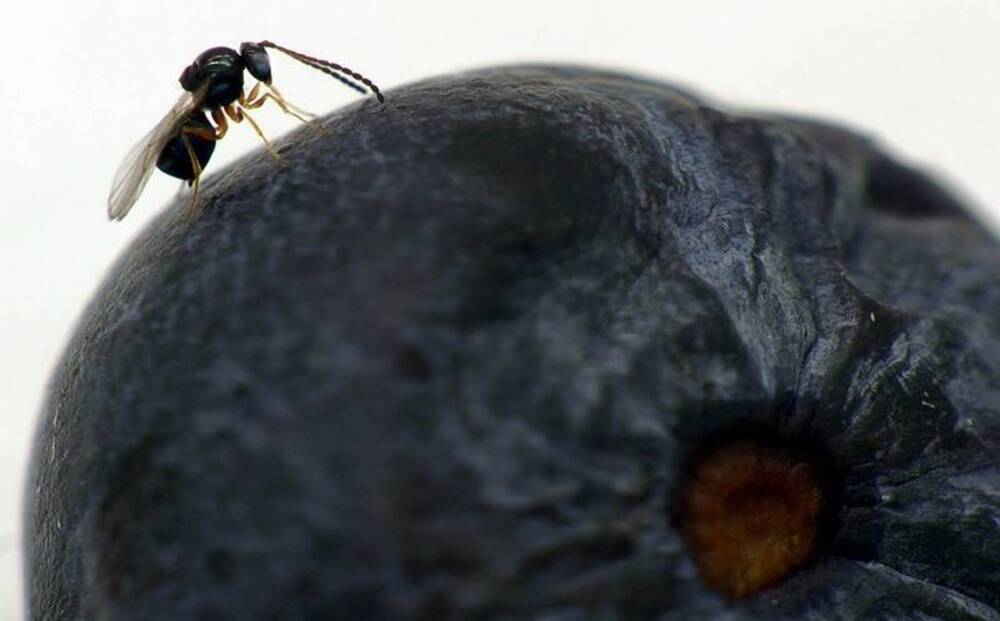 Damage has been particularly prominent in fields without protective insect covers.
To assist producers, the Foundation assessed attack levels by analyzing cherry samples from both unprotected and netted orchards. In unprotected orchards, the infestation rate reached about 85% by the end of May, dropping slightly due to control efforts but remaining above 70%. Netted orchards experienced lower initial infestations, gradually increasing to just under 40% by mid-July.

Biological control efforts included launching the parasitoid Ganaspis brasiliensis at authorized sites. However, delayed authorization led to the first releases occurring in mid-June, making it too early to determine their impact. Another parasitoid, Leptopilina japonica, which arrived spontaneously in the area and was first discovered by the Foundation in 2019, saw increased presence and parasitizati
on rates. Parasitization rose from 6% in 2021 to 20% this year and even exceeded 40% in less cultivated areas.
The Foundation's biological control strategy aims to manage Drosophila suzukii populations in natural areas rather than cultivated fields where survival is unlikely due to treatments. By reducing midge populations in these habitats, migration to crops is minimized, allowing other control methods like nets and plant protection products to effectively manage smaller populations and meet producers' expectations under more favorable conditions.