The UK's prominent strawberry producer notes that its strawberries have grown by around 33% in size over the past decade, owing to shifts in consumer preferences.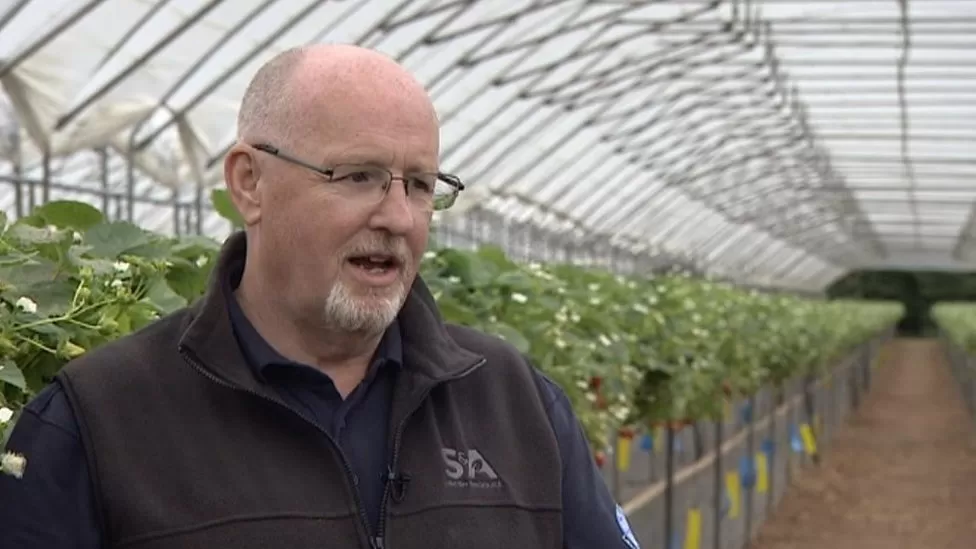 S&A Fresh Produce dedicated a decade to crafting the Lady Emma variety, larger than the strawberries cultivated two decades ago at Brierley farm in Herefordshire.
The company emphasized the importance of maintaining good flavor alongside increased size.
They firmly believe that the trend of larger strawberries is here to stay.
Previously, strawberries were the size of a pound coin, but now they're comparable to golf balls.
Smaller strawberries are not as valuable but are repurposed for jams, juices, and sold alongside their larger counterparts.
S&A Fresh Produce's group managing director, Peter Judge, attributes the desire for larger strawberries to a trend that started with Californian genetics imported to Europe 10 to 20 years ago.
European breeding programs have since integrated and advanced these genetics by crossbreeding with other varieties.
According to Mr. Judge, the past decade has seen remarkable progress in British growers' adoption of new cultivation technologies and genetic advancements.
The introduction of their first variety, Lady Emma, took almost a decade of breeding and market preparation.
The company is actively working on new variety selections to meet consumer demands for both larger size and excellent flavor.
Despite challenging weather patterns, including a difficult spring and variable summer conditions, this year's crop has yielded significantly larger strawberries.